If you want a successful business, you need a website. Fortunately, creating a business website is much easier than many people think. You can create a small business website in a few simple steps.
Online shopping is a major industry, to put it mildly. In the United States only, we should have 300 million online shoppers by 2023. That's over 90% of the entire US population. For any physical store or business, having an online store – or at least an online presence – is essential.
The convenience, speed, and accessibility of the Internet make it attractive to consumers, who use it for purchasing products and researching products. Your small business site will help you attract and retain customers, thereby generating more profits.
Best of all, building a website no longer requires extensive knowledge of website development, web design, or even coding. You just need to follow a few simple steps.
The 7 steps to create a website for your small business:
Choose a website builder
Select your domain name
Choose a theme or template
Add plugins
Create pages and content
Test your site and publish
Market and maintain your website
Things to consider before you start building your website
Building a website is a fairly simple process, but it's important to start with a solid plan in mind. Consider your goal, your brand identity, and your budget before you begin.
1. What is the main purpose of your website?
Like any business venture, your website should have a clear purpose. Will your site simply provide information about your business or will you sell products? The process of creating a website varies slightly depending on your main purpose.
Whatever your website's purpose, it's essential to clearly state what your business does on your site's homepage. Define your goal, then work on writing a direct and concise summary of your business. Customers need to know immediately if you can meet their needs.
2. What is your brand identity?
Your brand identity is the personality and core values ​​or mission of your business. It's a key differentiator that sets you apart from the competition, and it's essential to keep it in mind when building your website.
Think about your mission as a business. Consider your target audience and the language, tone and values ​​that resonate with them. When creating your site, think about factors like brand voice, messaging, and even a color palette you'd like to use. For example, the Coca-Cola website uses the classic red and white color scheme that customers recognize in their products.
3. What is your budget?
Set your budget before you start building your website. Knowing your budget can help you choose the right pricing plan, theme, plugins, site security, and more. You can also determine the affordability of hiring a website designer or developer. But unless you have complex needs for your site, there's no need to pay for extra help.
How to make a website for your business
With the right website builder, creating and managing your own professional website is much faster, easier and more affordable than you think.
1. Choose a website builder
When it comes to website builders, you have plenty of choices. Some of our favorites include Wix, Weebly, Squarespace, and WordPress. WordPress is by far the most popular, but you need to choose the right site builder or content management platform for you.
Start by researching your options. The guides and reviews linked throughout this article are a great place to start. Consider usability, customization, integrations, and cost. Believe it or not, many top-notch content management systems are even free.
Once you've narrowed down your choices, demo your favorites. What do you find most intuitive? Do your top picks have all the website and CMS features you need? What about quality support? Weigh the pros and cons of your favorites, then decide which site builder is right for your business.
2. Select your website domain name
The domain name is the name and address of your website. This is how customers find you, so keep it short and simple. The best domain name for a business website is one that matches your business name.
After selecting a name, purchase it from a domain registrar or through your site builder. First, you search for the domain name to find out if it is already registered. Otherwise, buy it! You pay an annual fee for your domain name, but it's usually no more than $20.
If your name is taken, you will usually receive a list of similar domain names to choose from. Make sure the name you buy isn't too similar or you risk losing site traffic due to confusion.
3. Choose a theme or template
Now it's time for the fun part of building a business website. Themes and templates make your website look beautiful and cohesive, all without hiring a designer.
With most site builders, you can filter templates by category. You'll find both free and paid options, many with built-in features. Find a theme or template that meets your needs, is easy to use, loads quickly, and adapts easily to mobile devices. You should also read reviews and check how often the theme is updated.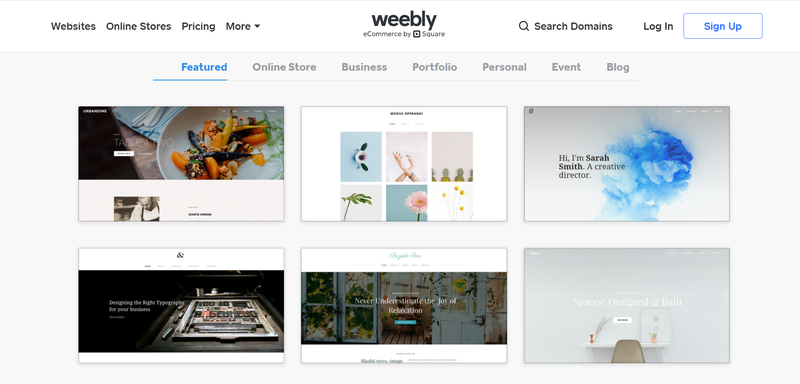 You can install most themes and templates with just one click. If you are browsing the free options, try a few before making your final decision. After installing your theme, you can add customization options like color and font and upload your logo. Your site builder will walk you through the customization process step by step.
4. Add plugins
Think of just about anything your website needs, and you'll find a plugin, app, or extension for it. Your site builder will include a marketplace to download these extensions and add them to your site. You'll find plenty of free options, and you can check out ratings, reviews, and detailed descriptions.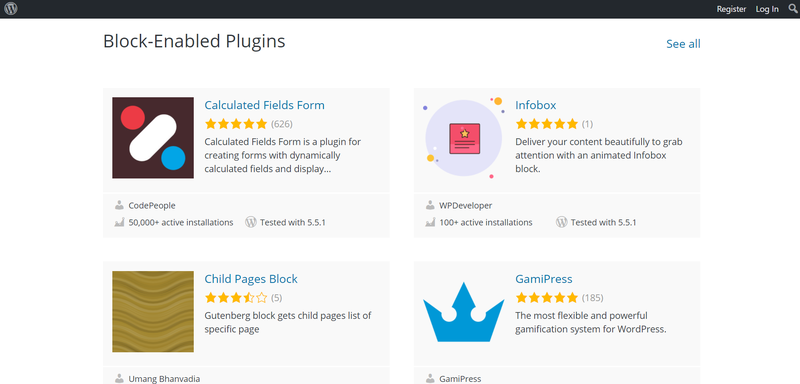 In many cases, you can filter plugins and extensions by type. Site builders offer plugins for social sharing, analytics, SEO, e-commerce, content management, animations, gamifications and much more.
5. Create pages and content
Once your template is installed and customized, you're ready to create pages and content. To get started, you'll need a simple homepage that succinctly explains what your business does. Remember that most people will skim or scroll quickly through your pages. Highlight only the most essential and interesting information.
Other pages you may need to include:
On
contact us
Blogging services
Mentions in the media
Customer Reviews
Keep in mind that your business may need additional pages. You can get creative and customize your website however you want. If you plan to build an e-commerce website from scratch, you will also need store pages with high-quality images and descriptions of your products.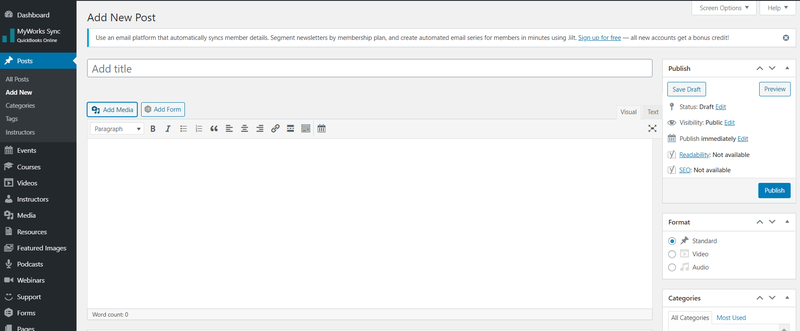 Once you've created your pages, you'll add photos, videos, and copies. Site builders make it easy to create pages and fill them with content. Some site builders even have templates for different types of pages.
6. Test your site and publish
Before publishing your site, test it in different browsers and on different types of devices to make sure it works properly. Most site builders have a "preview" option that lets you see what your website will look like when it's live.
Check the following:
Does everything load quickly and correctly?
Do the links lead to the right place?
Are the spelling and grammar correct?
Do all the buttons work?
Is the formatting smooth and consistent?
If you're launching an e-commerce site, be sure to test your checkout and payment process. Does it work correctly? Is it easy to follow? Remember, if making a purchase on your site is too confusing, customers will buy elsewhere.
You should also ask other team members, family, or friends to preview your site. You already know how your site is supposed to work, so it's important to ask a few other people if it's clear and intuitive.
Testing isn't exactly a fun process, but it's more fun than dealing with a flood of customer complaints and questions because you skipped that part. When you're sure your site looks the way you want and functions properly, you're ready to click "publish."
7. Market and maintain your website
Building a website is a simple process, but it doesn't stop after you hit "publish". Managing your website effectively requires you to make adjustments based on analytics, competition, and changing trends. Keep improving your website and adding new content to create the best possible experience for your customers.
And, of course, you can't forget to market your site. Spread the word through your social media accounts, mailing lists or paid ads. Include your URL on physical and digital marketing materials. Use search engine optimization, or SEO, techniques to get to the top of search engine results. You spend time creating an awesome website, so you want to make sure people see it.
Build Your Small Business Website in 7 Easy Steps
If you want a successful business, your business needs a website. Fortunately, building a website is easier, takes less time, and is more affordable than most people think.
With these seven simple steps, you can create a small business website that helps you improve your customer base, your brand, and your profit margin.